Gloria Music was organized in the early 90's to provide accompaniment for Spanish-speaking congregations using the Celebremos su Gloria Hymnal (published by Libros Alianza). However, the compact digital orchestra has become a popular choice in over 70 countries for people of many languages and cultures. Gloria became available in 2000. Now on its fourth revision, Gloria includes a USB port that allows users to add their own hymns, as well as full hymnals such as The Celebration Hymnal (published by Word-Integrity). Gloria may be connected to a sound system, but is also portable and can be powered by D-cells or solar-charged batteries.
Gloria Music Corporation is a company operated by volunteers, with no payroll or physical office. All income is used to keep new units current with up to date electronic components.
Our History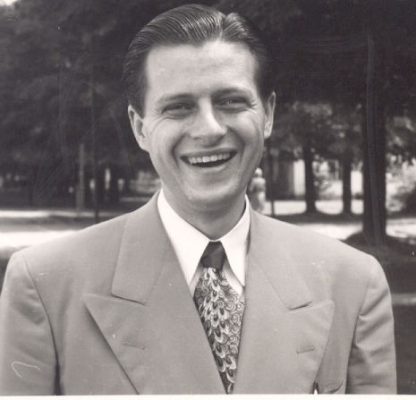 It started with a hymnbook. The Celebremos su Gloria project grew out of the missionary vision and friendship of Tim and Lynn Anderson, and Bob Savage. Bob compiled the first truly Hispanic interdenominational hymnal, published in 1966. Tim and Lynn are based in Colombia, South America, with TEAM, and they shared Bob's concern for an updated worship tool. Bob passed away in 1987, and the Andersons were determined to make their shared dream a reality. By late 1988 almost five hundred hymns and songs were selected, most copyright permissions were obtained, and a tentative title was chosen.
At the same time, two other groups were making surveys for a new Spanish hymnal. On connecting with those groups, one contributed research and then dropped out, and the second group, a skilled commission from CAM International (now Camino Global), unified efforts with the Andersons. A Spanish hymnal was completed after years of work, with 652 entries, biographies and illustrations. Editions in a variety of styles and bindings have been published, including sheet music, words only, and large format, as well as files for use with overheads and video projectors. Editions for other instruments have also been produced (B-flat and E-flat).
The hymnbook was initially distributed in the areas where TEAM and CAM International have churches, but it is now being used by Hispanic Christians around the world. About a million hymnals have been distributed, and Celebremos su Gloria has become one of the most popular Spanish hymnals in the world. It has received the Spanish Evangelical Literature Association's (SEPA) prestigious Platinum award, and the Expolit Award for Excellence. This Spanish worship resource includes classic hymns dating back to the second century, with choice favorites from the past and over 120 current praise choruses by the Gaithers, Maranatha and many others. Nearly every Spanish-speaking country is represented by its ethnic hymns and praise songs.
From the beginning of the project there was a desire to make these new resources more usable. In many places, congregations are limited to singing around 20 familiar hymns and songs, or trying to remember a melody heard on the radio, with resulting distortions. Musicians who have instruments and read music are scarce, especially in outlying areas. Thus, an audio solution was needed to accompany the printed book.
In the initial development stages Gloria benefitted from the dedicated artistry of John Wilson in the painstaking process of crafting, arranging and recording each hymn with excellence and sensitivity in an atmosphere of worship. John spent hundreds of hours, working under the constraints of early technologies to digitize the first 600 hymns for Gloria. In the beginning a single hymn often took a full day to record.

Twenty prototypes were built and used for field testing in a number of countries, with very encouraging results in congregations, home Bible studies, camps and retreats, schools, prisons, at hospitals and funerals, and also as an instrument for personal praise.
Distribution of the digital orchestras began in earnest in 2000. More than four thousand of the first model of Gloria were distributed, followed by over two thousand of the second model. Gloria version 3 set record sales, and the latest Gloria (version 4) is just getting started.
Our Gloria
It's amazing that a box barely larger than a hymnbook can play over a thousand songs in four-part harmony, with percussion and full orchestral backup. Songs can have their tempo changed or played at a different pitch, they can be paused or have individual notes sustained. New arrangements can be made by choosing from over a hundred different instruments. A pre-programmed list can be set for up to 99 songs.
The case is attractively designed but is rugged enough to be practical for many different environments. Gloria is intended to be portable, with its self-contained amplifier and speaker. It can also be connected to an external sound system for use in any size church. It can be powered by D-cells, by an external wall adapter, or by a solar-charged rechargeable battery.
A USB port allows connecting Gloria to your computer. As new songs become available, they can be downloaded from the Internet and added to the default set supplied with Gloria. You may also record songs yourself in MIDI format and save them to Gloria for playback.
Gloria is easy to use and sounds great. Virtually everyone who has seen the "wonderful little box" wants to have one. The interest shown at international conventions and through personal contacts has resulted in sales of thousands of units. A lot of people have saved up for months to obtain their own Gloria.
Because of the precarious financial situation of the people who most need Gloria, every effort has been made to keep its cost to a minimum. Gloria Music is operated entirely by volunteers who love hymn music and want to see music used for worship around the world.
Our People
God brought together a great team of volunteers to direct the project.
Gloria Music has no employees. Each one of the Board members serves without pay as a volunteer. Their dedicated support has made Gloria Music the reality it is today. John Wilson, a former Board member, invested an incredible amount of time into the project, putting in the equivalent of a full-time job for several years, without pay. Ernie Smith, also a former Board member, was instrumental in getting Gloria Music started with his dedicated generosity.
The current Board of Gloria Music consists of Tim Anderson (Colombia), Stephen Rothlisberger (Ontario, Canada), Ken Lundgren (Illinois), Bob Hillier (California) and Don Stottmeister (Illinois). Ken Lundgren is an accomplished electronics designer who works closely with electronics and software specialist Stephen Rothlisberger, and founder Tim Anderson to direct the development and manufacturing of Gloria. Bob Hillier maintains the books and ensures orders from our web page get to the final customers.
There are many others who have given their time and talents to Gloria. Some helped with design work and others donated money and ideas to the project. We owe these generous volunteers a debt of gratitude for all their past, ongoing, and future efforts on behalf of Gloria.
Gloria Music Corporation is incorporated in the State of Illinois as a regular "C" Corporation.
Our Reach
It is a joy for Christians around the world to raise their voices in praise to God. The Gloria hymn player has already enabled thousands of groups in Latin America and other parts of the world to improve their singing and learn hundreds of new songs. We continue to seek help to be able to give Gloria to Christians in places like Cuba where it is impossible for the average congregation to purchase a unit.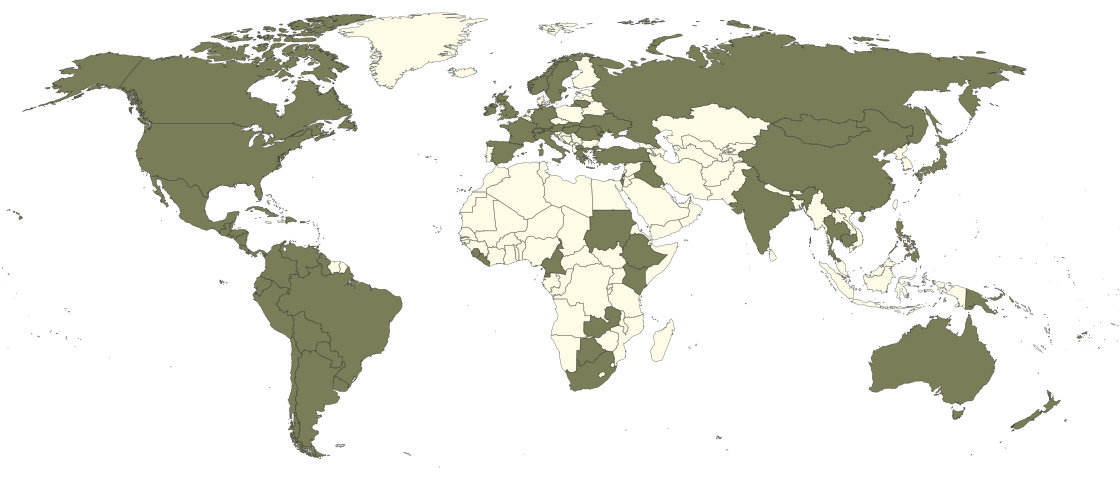 Gloria is now used in countries such as Argentina, Aruba, Australia, Austria, Belize, Bolivia, Bonaire, Botswana, Brazil, Cambodia, Cameroon, Canada, Chile, China, Colombia, Costa Rica, Cuba, Curaçao, Dominican Republic, Ecuador, El Salvador, Equatorial Guinea, Ethiopia, Fiji, France, Germany, Greece, Guatemala, Guyana, Honduras, Hong Kong, Hungary, India, Iraq, Ireland, Israel, Italy, Japan, Kenya, Liberia, Lithuania, Macau, Macedonia, Mexico, Moldova, Mongolia, New Zealand, Nicaragua, Norway, Panama, Papua–New Guinea, Paraguay, Peru, Philippines, Puerto Rico, Romania, Russia, Saint Martin, Sierra Leone, Slovakia, South Africa, Spain, Sudan, Sweden, Switzerland, Thailand, Trinidad and Tobago, Turkey, Turks and Caicos Islands, Ukraine, United Kingdom, United States, Uruguay, Venezuela, Zambia, and others.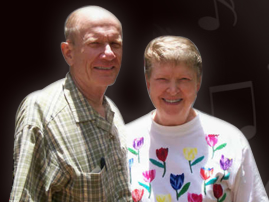 Tim Anderson
Founder
Often promoting congregational singing and teaching new hymns, Tim pastors a church in Cúcuta, Colombia.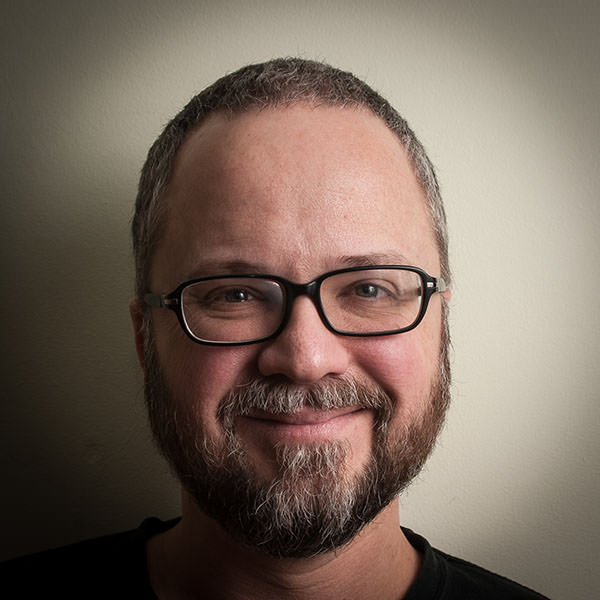 Stephen Rothlisberger
Design
A fan of technology, software, computers and robotics, Stephen leads worship at his church in Cambridge, Canada. Ken Lundgren
Production
Extensive manufacturing experience at Motorola helps Ken lead our production from Illinois, USA. Bob Hillier
Accounting
When he's not touring the country visiting family, Bob keeps our accounts in order from sunny California, USA.